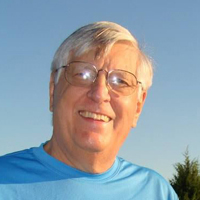 How did you become a volunteer with Memphis Civitan?
As a member of the Memphis Civitan Club, you become a volunteer by making yourself available to support the activities of the Club. Throughout the calendar of our Civitan year, there are many ways that I person can invest their interests and their gifts to serve the Civitan. I guess at the most basic level, it involves presence and participation. Get informed, get inspired, get involved is a path that provides a meaningful return on the time, energy, and personal relationships that are experienced.
Why did you choose Memphis Civitan? What do you like about it?
I believe in the benefits of belonging to worthwhile community and civic minded organizations that provide opportunities to work together to accomplish objectives that make an impact for good emore effectively than one could achieve by their own efforts. The Civitan offers that type of opportunity.
Describe your best, funniest, or most educational experience as volunteer.
This is a hard question. Volunteering with an organization like the Civitan involves pursuing good will. Becoming a proponent of defined purposes that are challenging and meaningful empowers and enables a volunteeer to motivate others to join in supporting the service area that we support. Discovering, nurturing, and sharing good will within the circle of our influence, business and personal, is a reward in itself. In my opinion, the greatest service comes on those occasions where the task requires greater energy than the benefit we realize. In this environment, our experiences are enjoyable when we experience success… on the other hand, we are really being the most effective when we encounter difficulties yet we persevere in reaching for the objectives thatn we pursue.
What is one thing you'd like potential volunteers to know about Memphis Civitan?
The greatest strength of the Memphis Civitan Club is found in the people that are involved in the Club. We are a diverse group coming from varying backgrounds. In a special way, the differences found among us within our fellowship are effective in increasing the strength of who we are, what we are, and what we do. Our membership is made up of those who are active or retired in professions such as law, medicine, education, banking. accounting, finance, and general business. Most of all, we are friends who share in a common purpose, and enjoy the journey with one another.