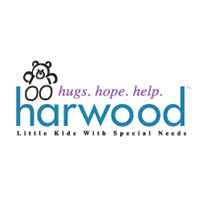 Harwood Center strives to enable children with special developmental needs to reach their full potential by achieving and demonstrating more positive development in cognitive, social, language, motor and self-help skills.
Founded in 1957, Harwood Center is a nonprofit agency that provides support and education for Mid-South families and children from birth to age five who are affected by developmental disabilities.
Harwood serves students with diagnoses such as autism spectrum disorders, Down syndrome, cerebral palsy, visual and hearing impairments, prematurity, behavioral disorders, and spina bifida. Its Downtown/Medical Center and East Memphis/Cordova locations permit Harwood to serve children from all areas of Shelby and four surrounding counties in West Tennessee.
Since opening its doors, Harwood Center has helped more than 5,000 children with developmental disabilities get a better start in life.
Click here to visit Harwood Center online.